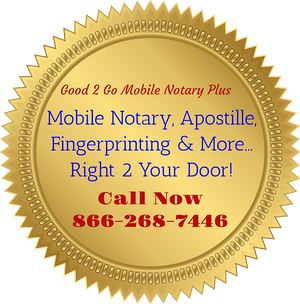 We Come 2 You, Day or Night, Weekends Too!!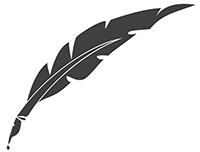 5 Star Quality Service
Our commitment to excellence, 18 years of experience, and our "service first" approach to doing business are what separates Good 2 Go Mobile Notary Plus from it's competitors. We treat each customer like the VIP they are. Those who experience the 5 Star quality services that our company offers repeatedly return and refer us to others. Providing first class service and putting people over profit have been our guiding principles since we began our operation back in 2004. These same principles have allowed us to stay in business for almost two decades while acquiring thousands of happy, satisfied customers. Now, it's your turn to experience the 5 Star quality service that we provide!
Our Top Rated Mobile Services
We Come 2 You, Day or Night, Weekends Too!
What Our Past Clients Are Saying

I Am Soooooo Grateful...
That is wonderful news– I am soooooo grateful. Please feel free to use the following quote on your website: "I was absolutely desperate to obtain an apostille for my daughter so we could get a visa to live in St. Petersburg, Russia where I would be working for sometime, but no matter how many agencies I contacted, no one could help me. Ricky at Good 2 Go was professional, efficient and really quickly solved my problem. I cannot recommend his services enough. I will tell everyone I know who needs this sort of help to go to Good 2 Go.
Dr. Laurie E. (Professor and grateful customer)

Always Available. Always Smiling...
Always Available. I always call him at the last minute due to our transit office, not one time has Ricky been late! He comes in gets it done and at a great price. Always smiling and so very easy to work with. We will always continue to use Ricky as long as he stays in business!
Diedre J.

Documents Were Well Received...
The documents were well received. I appreciate your efforts in getting these done so quickly. Thanks and have a great weekend.
Jeff R.
Ready to Get Started?
If experience, professionalism, courtesy, and reliability is what you're looking for you have come to the right place.