Divorce Records Retrieval
We Obtain Your Divorce Records Fast!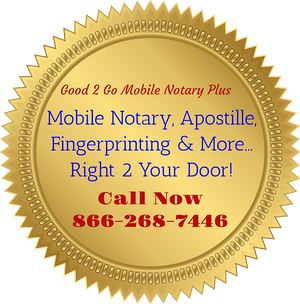 We Come 2 You, Day or Night, Weekends Too!!
Good 2 Go Mobile Notary Plus is your Divorce Records Retrieval Expert
Do you need to obtain a copy of your New York divorce records?
Look no further.
You've come to the right place!
Obtaining a copy of your divorce decree, judgement, or records can be a huge, daunting undertaking. Especially if you don't have a lot of free time or if you have moved.
Good 2 Go Mobile Notary Plus is able to obtain a copy of your divorce records from the county where the divorce was finalized in as little as 48-72 hours.
3 EASY STEPS TO GET YOUR DIVORCE RECORDS
Step 1
Schedule an appointment to have one of our Mobile Notaries come to your location to notarize your signature on our Divorce Retrieval Authorization Form.
Step 2
The signed and notarized authorization form will be forwarded to our Agent who will use it obtain a copy of your divorce records from the county where the divorce was finalized.
Step 3
We will deliver your divorce records to you upon completion of the retrieval process. At your request we can also ship your divorce records anywhere in the world.
It's just that easy. We make the Divorce Records Retrieval process quick, painless, and hassle free.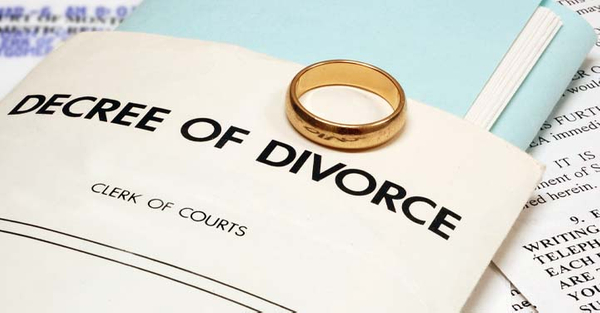 What we offer:
Fast service: Most divorce records are obtained in less than 72 hours subject to the complexity of your situation and whether or not you have the "Index Number" associated with your divorce records. We will be happy to provide you with an approximate turnaround time for the retrieval of your documents before you place an order.
Certification: Good 2 Go Mobile Notary Plus can ensure your divorce records are certified by the county issuing them if required. We can also have your divorce documents Apostilled or Legalized/Authenticated for use in another country if necessary.
Flexibility: We realize that no two customers are alike and each order is unique. If you have divorce documents that require retrieval we are happy to help. You may also request the translation of your divorce records in a particular format and we will strive to meet your requirements.
We aim to provide fast, efficient services at competitive prices. Most orders are completed within 48-72 hours. Using our service is the easiest and most convenient way to obtain your divorce records. Simply click on the link below to schedule your appointment and let us take it from there.
We Retrieve Divorce Documents from the following counties in New York:
New York/ Kings/ Queens/ Richmond/ Bronx/ Westchester/ Rockland/ Nassau/ Suffolk/ Orange/ Dutchess
Don't be fooled by our competitors. None of them offer the same level of service, knowledge, experience, professionalism, reliability, resources, care, or courtesy as Good 2 Go mobile Notary Plus. We been in business since 2004 and have served thousands of satisfied, happy customers who come back repeatedly. That's what makes us the "Best in Town"
Call 866-268-7446 Today to Speak to One of our Friendly & Knowledgeable Representatives or Click below to Schedule an Appointment.